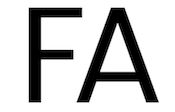 About
FoodApps is a boutique consultancy with deep expertise in ecommerce, logistics, media and digital transformation. We develop and execute business models to help companies leverage their full digital potential.
Our approach is driven by entrepreneurial measures and a clear focus on the doing. We help our clients to find new exciting products and enter new markets – by simply doing it.

Start Up
We're improving the way you work, move and think.
Think of us as your navigation system to take your business digital as fast and effortless as possible.
---

Grow
We help you to grow sustainable and fast by choosing the right shortcuts and avoiding obvious traps.
---

Change
People don't change. Businesses do at least twice a day. We are your cruising compass in times of transformation.

Evaluate
Digital models are often producing an overwhelming amount of data. We know how to read and analyse these numbers correctly. We're entrepreneurial number crunchers and we know which data you can rely on.
Expertise
FoodApps offers you a unique set of talent and experience .
Design Thinking
Innovation
Finance
DAta intelligence
Business Modelling
eCommerce
We are going the extra mile when it comes to social and ecological impact. Your business deserves a long lasting model in a healthy environment. This often means an extra shift or two. But it is always worth it.